Life Insurance
Nobody wants to think about the worst happening, however, death is a fact of life. So, it's a good idea to plan ahead and put life insurance in place.
If you pass away prematurely this could have serious financial implications for your family. It could mean a significant and sudden reduction in their financial wellbeing. Loans may become repayable and Inheritance Tax could arise for your dependants. While social welfare benefits are payable on your death, the benefits are low and are designed to cover only the basic necessities of life. By taking out a life insurance policy you can ensure that in the case of your premature death, your family will be financially secure.
There are several types of life insurance. These include:
---
Term life insurance
This form of life insurance pays a lump sum to your named beneficiary or your estate if you die during the term of the policy. Term life insurance is straightforward and one of the most affordable forms of life insurance. At the end of the term the policy will cease, or earlier if policyholder discontinues the premiums. The cost will vary due to age, health, occupation and smoker status of policy holder.
---
Whole of life insurance
This type of life insurance guarantees the pay-out of a lump sum whenever the policyholder dies, so long as the required monthly premiums are maintained. Premiums for whole of life cover are more expensive than term life insurance premiums as the cover can potentially run for the whole of your life. With whole of life cover, some of your monthly premiums may be invested by the insurer into investment funds, exposing you to the risk of premiums increasing. Some companies offer guaranteed whole of life rates which will fix premium levels.
---
Joint / dual life insurance
If you are in a relationship and have young children, it may be worthwhile considering a joint life or dual life policy. This covers two people on the same policy and will pay out a lump sum if one person in the relationship dies or a separate lump sum if both people in the relationship die during the term of the policy.
---
Options you can add to a life insurance policy
Conversion
If you add a conversion option to a term life insurance policy you can renew or extend the term of your policy at a future time for a cost appropriate to your age and the terms offered by the company at the time, regardless of your state of health at that time. This protects you in the event that your health deteriorates and you can't get cover in the future.
---
Indexation:
this allows you to guard against inflation eroding the real value of your cover over time. Here, premiums and cover increase annually at your policy anniversary date. Pay attention to the rate of increase in premium versus the rate of increase in cover. Some policies have a cheaper premium to begin with but have a higher rate of increase in premium over time.
---
Income Benefit
You may prefer to have a benefit paid as an income to your family rather than a lump sum. This may be appropriate if you have a young family and need to provide for their day-to-day expenses until your children get older.
Monthly life insurance premiums depend on a number of factors; how old you are when you take out the cover, how long you want the cover for, whether you want your cover to increase annually and your general health.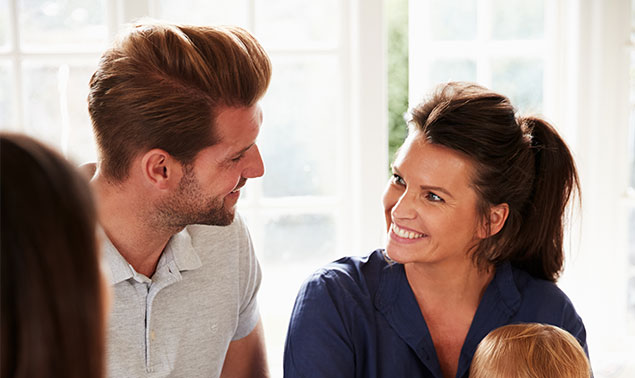 ---
Although life insurance benefit is paid out as a tax-free lump sum, whoever inherits the money after your death may have to pay Inheritance Tax. There is no Inheritance Tax on sums received from spouses/civil partners. If your child inherits more than €335,000 from you or your spouse/civil partner they are liable to pay inheritance tax. You can arrange life insurance cover to pay this anticipated Inheritance Tax liability.
Farrelly Financial can provide advice in relation to the insurance options available as well as their costs to help you to select the most suitable plan for you and your family.